July 4th Vacation in the Adirondacks (2004)
July 4th vacation featured two hikes, a solo by Dave up Algonquin, Boundary, and Iroquois, and a family hike up the most famous Mt. Jo. The Iroquois hike was needed to get that remaining 46er, left back in 1971 due to the thunderstorm that drove us off of Algonquin. The hike started at about 7:00 at Heart Lake. The trail up Algonquin is beautiful, including a large birch forest, a small waterfall, then a nice rocky ascent above treeline. Many of the alpine plants were in bloom. A bit chilly on top, with a wind of about 25 mph. Iroquois was a nice simple one mile hop over an easy herd path, just a bit muddy in places. (To skip ahead to Mt. Jo, click here.)
The view towards the Great Range.
| | |
| --- | --- |
| | On top of Algonquin |

The view looking towards Allen. To appreciate the climb of Allen, click here for the key.

Looking towards Iroquois with the Santanonis in the background. The Santanonis are the official target
of Winter 2005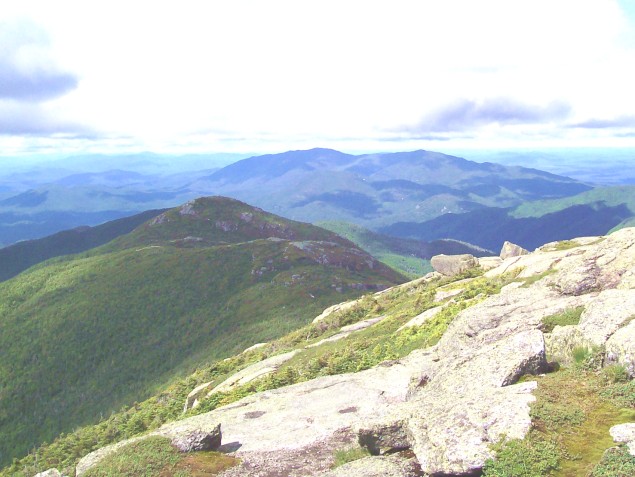 And in the event of Brotober, the Seward Range is the ultimate goal.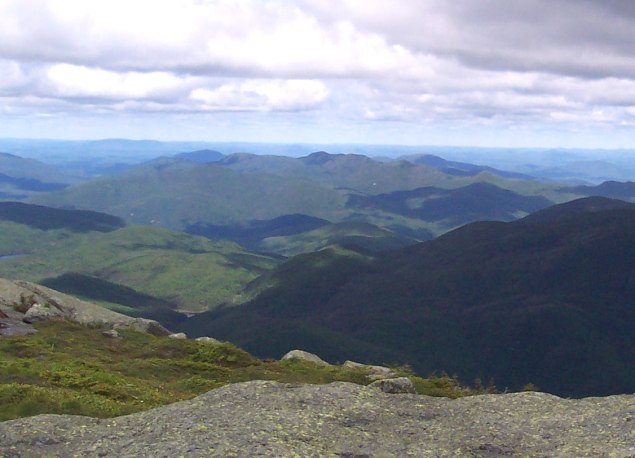 Looking back at Algonquin from Iroquois