The Tripyramids, October 9, 2004
It was all about the rocks. A couple weeks ago we got this advice: Don't climb the north slide to the Tripyramids if the rocks are wet. Good advice! Another bit of advice we would like to share: Don't go down the north slide!
The Tripyramids are three little peaks along a ridge on the north side of Waterville Valley. Two of them are official 4000 footers. The weather had been dry for several days. The only weather issue was the morning fog and humidity. Hope, Jon and I were the first folks out on the trail, and we had a great fall morning to ourselves along Livermore Road. We were joined by Chief Meteorologist Bob, who caught us just before the trail got serious, and climbed with us to the top of North Tripyramid.
Ahh, the North Slide. It starts off as a narrow rocky chute, and gets wider and wider, then turns to a broad field of rocks and boulders. Though the weather had been dry, the rocks varied--some were down right soaking, sweating off the morning moisture. This made for some interesting footing in the lower stretches, where slippery rock was a constant challenge. Things dried out after that, but this was a hike where every foothold and handhold mattered. The accomplishment was exhilarating. I only wish these pictures could give some true perspective. Look for clues like the angle of the trees or of Jon in the pictures. Add thirty degrees to the slope. Everywhere it looks steep, it is actually much steeper.
The views were a bit hazy, and the colors were just a bit past peak, but were still fantastic. Our stats: 11.1 miles, 3000 feet of climbing, 7 hours.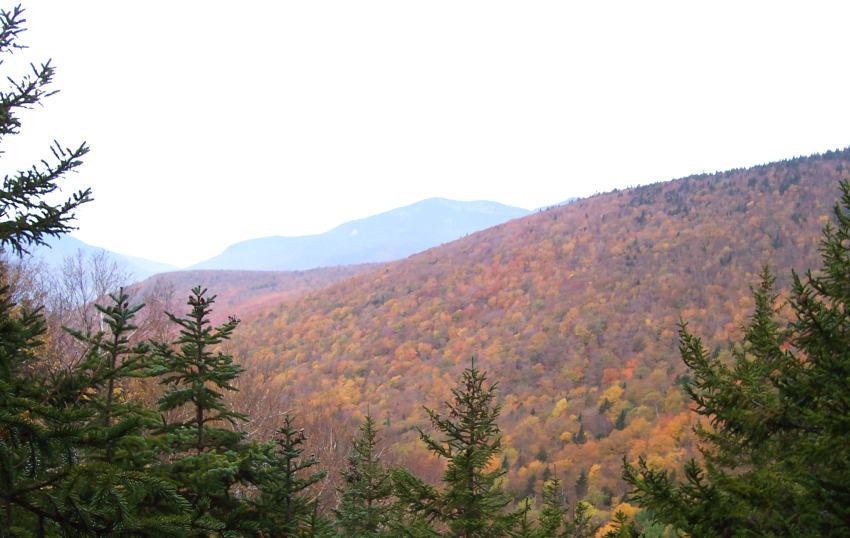 Above: A view towards Mt. Osceola

| | |
| --- | --- |
| These are a few shots of the early rocks, where the slide was a little narrower but still very steep. Since this is not exposed to much sun, the rocks tend to be a little mossy. Jon is leading the way. | |
| | |
Above: The slide is starting to get a bit wider (remember: add steepness in your mind)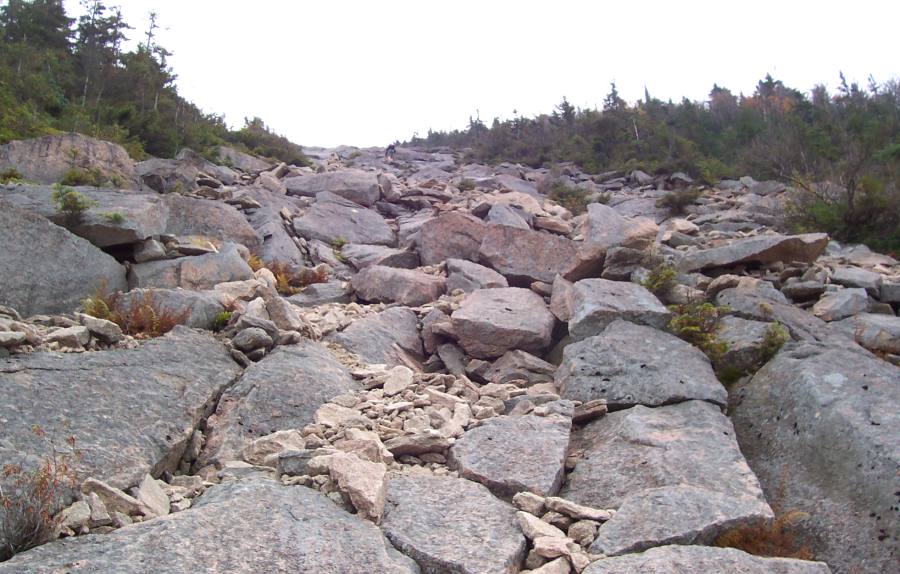 Above: Looking up wide part of the north slide
Below: Looking down from a little farther up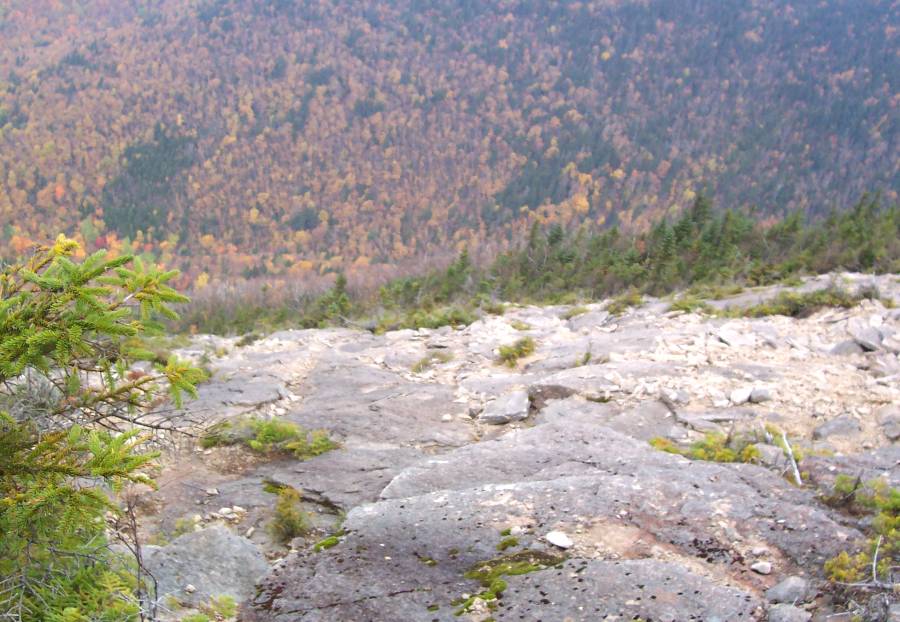 | | |
| --- | --- |
| | The view from the top of the north slide. |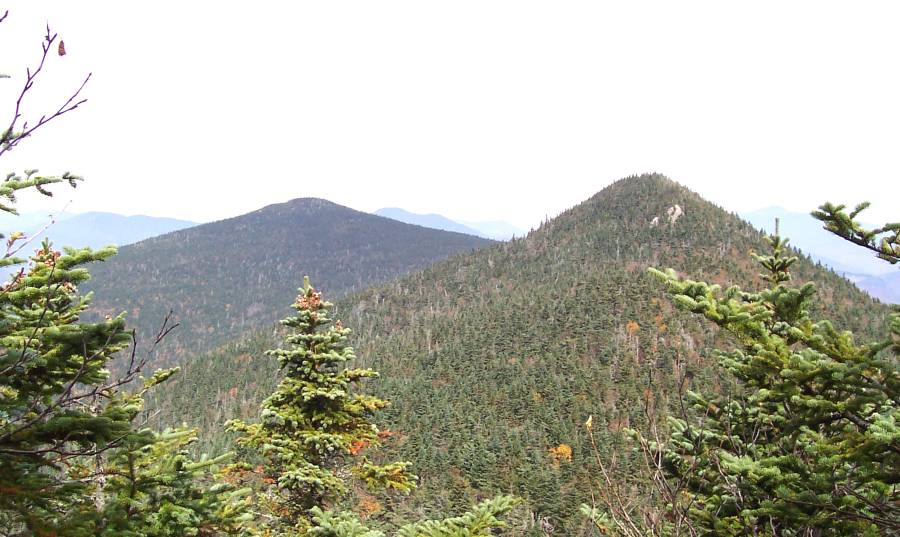 Above: Looking back towards Middle Tripyramid and North Tripyramid
Below: A view looking down on the south slide trail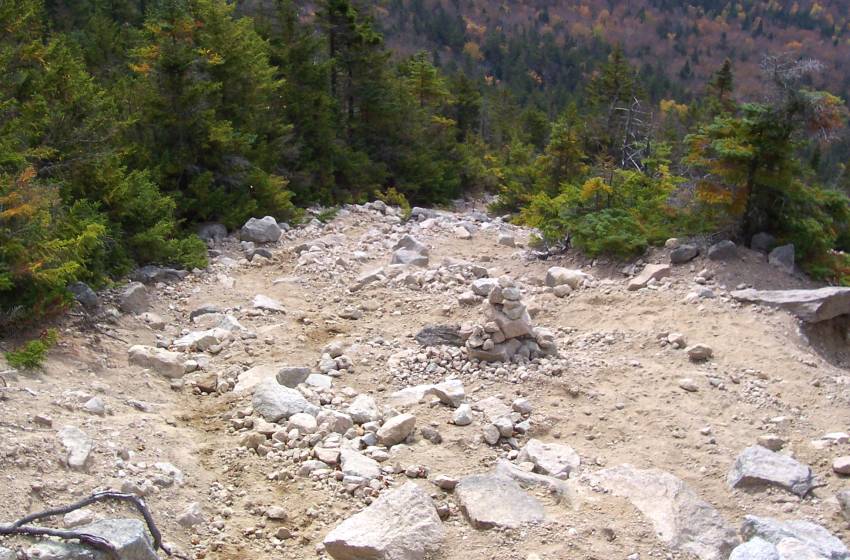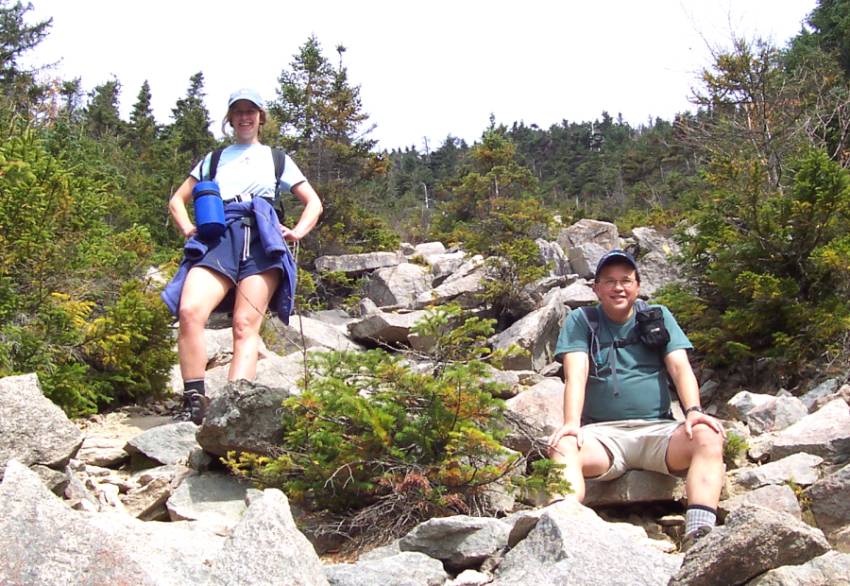 Hope and David hanging out near the bottom of the south slide.