Fall 2005
Let's work backwards, since I only have the shots of Whiteface and Esther so far. November 19th. It was a classic November day, temps in the low 30's, breezy, and grey. It seemed that the air was calm when I left the house, but working up the first ridge towards Esther, it was clear that it was going to be windy on top. But first a little history: We climbed these two mountains way back in the summer of '76 on the classic bike-hike-bike trip with Team Fuji (you know who you are, team). The ascent was marred by the severe pain in my left knee, which required us to hitchhike our way down, thus making this mountain ascent "not count" by 46'r standards. So, it this hike rectified that failure. Finishing this hike notched # 34 and # 35 towards the ADK 46.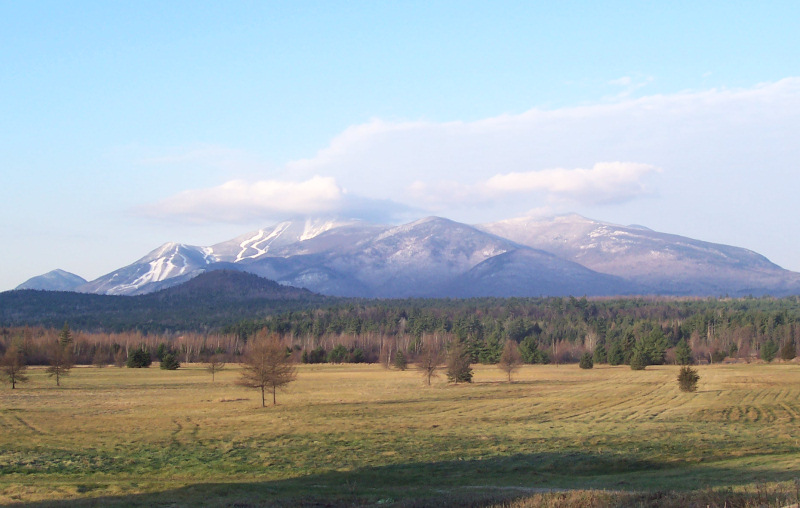 The morning started off nice and blue, but the peaks were in the clouds and stayed that way all day.
That's Whiteface on the left and Esther on the right.
| | |
| --- | --- |
| | There was a little bit of snow from previous evening, over about 3 inches on the ground. This is on top of Esther, with Whiteface in the background (you can see the Whiteface Memorial Highway.) |
| | |
| --- | --- |
| After hiking about five miles and 3000 feet, I came to this warning, meant for those who would have driven up the road. | |
| | |
| --- | --- |
| | And it actually was pretty slippery for that last .2 miles. The wind was blowing about 35 mph, and if you touched the railing the ice would explode in your face. |
| | |
| --- | --- |
| Except for this fellow, I pretty much had the top to myself. | |
Since the access road was closed, it looked like an interesting way to go down. It was and it wasn't. There were lots of different views high up, but those last three miles on the road pretty much dragged by. Here are a couple of the views. The first one is Esther, from the access road.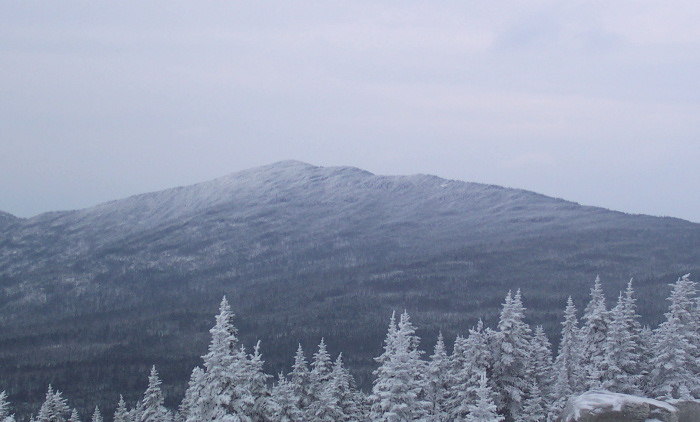 But the best view of all was looking towards the High Peaks

Visible from left to right: Dix, Nippletop, Wolfjaws, Armstrong, Gorthics, Saddleback, Basin, Haystack, Tabletop (or is it Phelps?), Marcy, Gray(?), Redfield, Colden, Algonquin, Indian Pass, Street and Nye, The Santanoni range (way back), and probably many others.
More to follow (Washington, Jefferson and Adams).